Chabad NP invite you to 
Purim in the Palace 
Fun For The Whole  Family
Tuesday, March 10
5:30-7:30
In San Mateo 
RSVP for exact location 
Featuring:
Live Music by Jonathan Bayer 
Dante the Magician
Royal Deli Feast
Purim Costume Beauty Pageant
Throne Room Photo Op 
Megillah reading at 6:00
Please keep the following in mind:
Follow all CDC Guidelines* regarding hygiene and how best to protect yourself and your community
If you are not feeling well, have had a fever or a cough within the last 24 hours (without medication), are elderly or have a compromised immune system, please don't attend the Purim in the Palace event.  Again, please refer to CDC guidelines.
We will have hand sanitizers at the event for your use
We have modified the available activities to reduce risk and the food will be deli sandwiches and pre-packaged. We will also set up the seating so that there is extra space between guests. 

There will be Megilla readings at 5:45 and 6:30 in a separate room from the party (Convene 1) for those wish to hear the Megillah without attending the party. 
The situation with the Coronavirus is rapidly changing, but as of now, we look forward to celebrating together.
For more information call 650.453.8136 or Email  [email protected]. 
Other Megillah readings and Purim events at Chabad NP:

Monday, March 9th @ Chabad NP:
Mincha 6:45 pm
1st Megillah Reading 7:30 pm.   
Followed by a bagels & lox break-fast with Lechaim.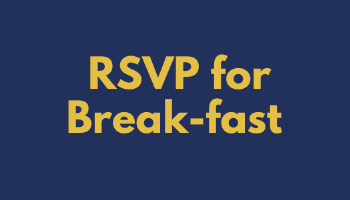 Tuesday, March 10th:
Megillah Reading - 12:15 pm. 
Please contact us for the location: 650.453.8136 Email   [email protected] 
*Here is the most recent guidance from the Centers for Disease Control (CDC):
There is currently no vaccine to prevent coronavirus disease 2019 (COVID-19). The best way to prevent illness is to avoid being exposed to this virus.  However, as a reminder, CDC always recommends everyday preventive actions to help prevent the spread of respiratory diseases, including:
Avoid close contact with people who are sick.
Avoid touching your eyes, nose, and mouth.
Stay home when you are sick.
With a tissue, please cover your cough or sneeze, then throw the tissue in the trash.
Clean and disinfect those objects and surfaces that are frequently touched.  Use a regular household cleaning spray or wipe.
· Follow CDC's recommendations for using a face-mask.
CDC does not recommend that people who are well wear a face-mask to protect themselves from respiratory diseases, including COVID-19.  The principal value of the face-mask is to keep you from touching your face, nose, and mouth.
Face-masks should be used by people who show symptoms of COVID-19 to help prevent the spread of the disease to others.  The use of face-masks is also crucial for health workers and people who are taking care of someone in close settings (at home or in a health care facility).
Wash your hands often with soap and warm water for at least 20 seconds, especially: after going to the bathroom; before eating; and after blowing your nose, coughing, or sneezing.
If soap and warm water are not readily available, use an alcohol-based hand sanitizer with at least 60% alcohol.  
Always wash your hands with soap and warm water if your hands are visibly dirty